Within the dynamic realm of digital marketing, social media has emerged as a crucial tool for promoting brands and driving consumer interaction. In order to remain competitive and meaningful in this ever-changing market, companies and marketers must make full use of social media marketing platforms and tools. These solutions offer insights, automation, and analytics to enhance your social media marketing strategy, in addition to making managing numerous accounts easier. 
We'll look at the best social media marketing tools and platforms in this extensive guide, which may help you build a stronger online presence. 
Why are Social Media Marketing Tools Necessary?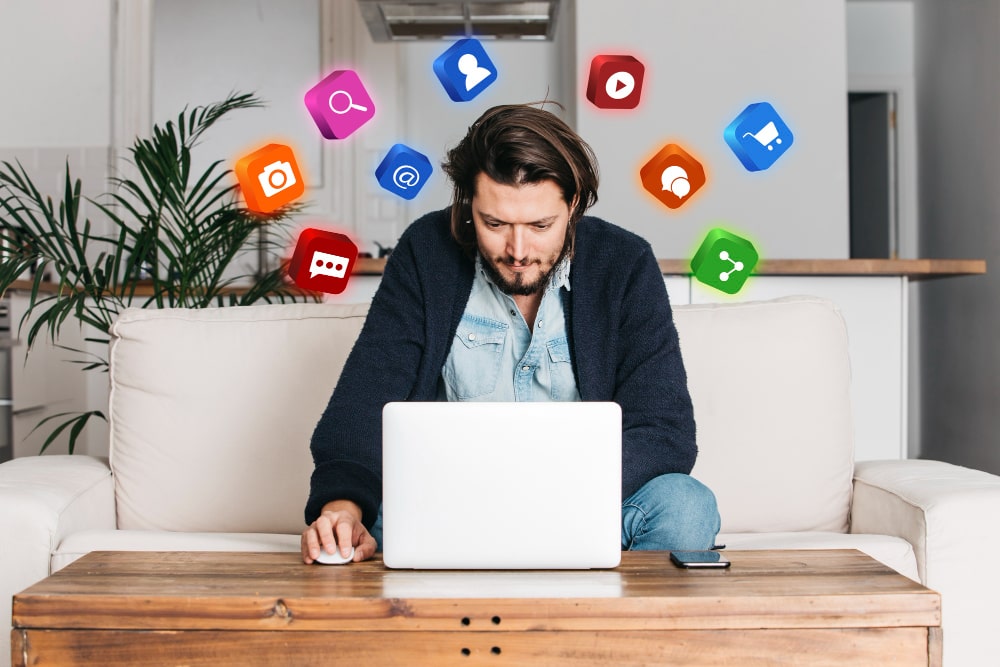 Let's examine the reasons why social media marketing tools are crucial for any organization before getting into the tools and platforms:
Effective Operation: Managing several social media networks effectively is essential. With the help of social media marketing tools, you can manage all of your efforts from one dashboard, including scheduling posts, tracking interactions, and replying to comments.
Data and Analysis: The secret to a successful social media strategy is making decisions based on data. Tools provide comprehensive statistics to assist you in monitoring performance, comprehending your audience, and improving your content strategy.
Automation: You may save time and maintain consistency in your online presence by automating repetitive chores like responding to messages, posting at designated times, and even curating material.
Competitive Edge: Your rivals are not sitting idle. They are harnessing the power of social media marketing tools to boost their brand, spot trends, and connect with their customers. To keep up with them, you need to use these tools wisely and effectively. They can help you optimize your strategy, respond to the market, and engage with your audience in a meaningful way.
Types of Social Media Marketing Tools 
Hootsuite
Do you want to take your social media game to the next level? Then you need Hootsuite, the most popular platform for managing your social media presence. With Hootsuite, you can plan your posts ahead of time, keep track of what's happening on social media, and measure how well you're doing across different platforms. Whether you're a small business or a large corporation, Hootsuite has a user-friendly interface that suits your needs. 
Buffer
Buffer lets you craft and share engaging posts across multiple social media platforms with ease. You can see your entire content schedule at a glance and optimize your social media strategy accordingly.
Sprout Social
Sprout Social helps you master the art of social media management and analytics. You can get insightful reports on how your audience interacts with your posts and how well your posts perform. You can also collaborate with your team and listen to what people are saying about your brand. Sprout Social is the ultimate social media savvy.
SocialBee 
With SocialBee, you can turn your content into a renewable resource and schedule it based on categories. This way, you can keep your social media channels lively and attractive. You can keep an eye on your social media performance and refine your approach with SocialBee. You can monitor your profiles' development, reach, and engagement, as well as the most popular posts. Our AI helper may also be used to create engaging hashtags, photos, and captions for your posts. 
Google Analytics
Google Analytics helps you measure the impact of your social media efforts on your website's performance. You can track how many visitors, actions, and sales your website gets from your social media channels. It gives you useful insights to optimize your social media strategy and boost your website results. 
BrandWatch
Brandwatch lets you listen to what people are saying about your brand, follow the latest trends in your industry, and understand how your customers feel. It's a powerful tool for managing your reputation and keeping up with industry changes.
Mention
Mention keeps you updated on what's happening on social media in real-time. You can monitor when your brand, keywords, or hot topics are mentioned and join the conversation with your audience. It helps you manage your online reputation and stay ahead of the curve.
Sendible 
Sendible is an all-in-one social media management tool that lets you schedule, analyze, and monitor your social media activities. It has great features for client management, making it a perfect choice for agencies and social media consultants.
SocialPilot
SocialPilot is a budget-friendly social media management tool that lets you schedule, measure, and collaborate on your social media campaigns. It works for businesses of any size, especially those who want to save money. More than 25 social media networks are supported by SocialPilot, including Pinterest, LinkedIn, Instagram, Twitter, and Facebook. With SocialPilot's vast media library and content curation tools, you can produce and distribute interesting material for your audience. With the help of thorough analytics and statistics, you can also keep an eye on your social media performance. 
Planable 
Planable is a social media planning tool that fosters teamwork. You can see and approve how your social media content will look before you publish it. You may work together with your clients and team to create interesting social media posts with Planable. Real-time work assignments, feedback submissions, and modification approval are all possible. Planable facilitates the scheduling of articles on several platforms and allows you to monitor their effectiveness. 
How to Choose the Right Tool for Your Brand?
The best social media marketing tools and platforms for your business are those that match your specific objectives, budget, and the social media channels you use. Here are some tips to help you pick the right tools:
Define Your Goals and Needs: Know what you want to achieve and what you need from your social media marketing tools. Do you need analytics, scheduling, content creation, or a combination of them?
Think About Your Budget: Some tools have free versions with limited features, while others need a subscription. Choose tools that have the features you want at a price that fits your budget. Tools that require a subscription may offer more value and quality for your money. You may also get access to customer support, updates, and integrations.
Check Platform Compatibility: Make sure that the tools you pick work well with the social media platforms where you are active. You can also avoid compatibility issues, glitches, and errors by using tools that are compatible with your social media platforms.
Easy-to-Use Interface: Pick tools with user-friendly interfaces to save time and make the learning process easier. User-friendly interfaces are designed to be intuitive, simple, and clear for the users.
Growth Potential: Think about how well the tools can handle your increasing needs and whether they have collaboration features if you work with a team. Tools that can handle your increasing needs can help you scale up your social media presence and reach more audiences.
Free Trial: Many tools let you try them for free. Use this opportunity to see how well they suit your needs. You can also compare different tools and find the best one for your goals and budget.
Customer Service: Choose tools with reliable customer service in case you face problems or have queries. Reliable customer service means you can get quick and helpful answers, solutions, and feedback from the tool providers.
Compatibility: See if the tools can work with other software or apps you use, such as CRM systems or email marketing platforms.
Conclusion

Success in the quick-paced realm of social media marketing depends on maintaining organization and making use of the appropriate tools and platforms. The tools and platforms listed in this book provide a wide range of features to improve your social media strategy, from scheduling and analytics to content development and social listening. You may select the tools that best suit your company and get the most out of your social media marketing efforts by determining your unique needs, trying out the possibilities, and keeping up with the most recent developments. Keep in mind that there is no one-size-fits-all approach, so to get the greatest outcomes, select the tools that are in line with your particular aims and objectives.