The Key To Growth: Creativity 
Let's See How Creativity Fuels Growth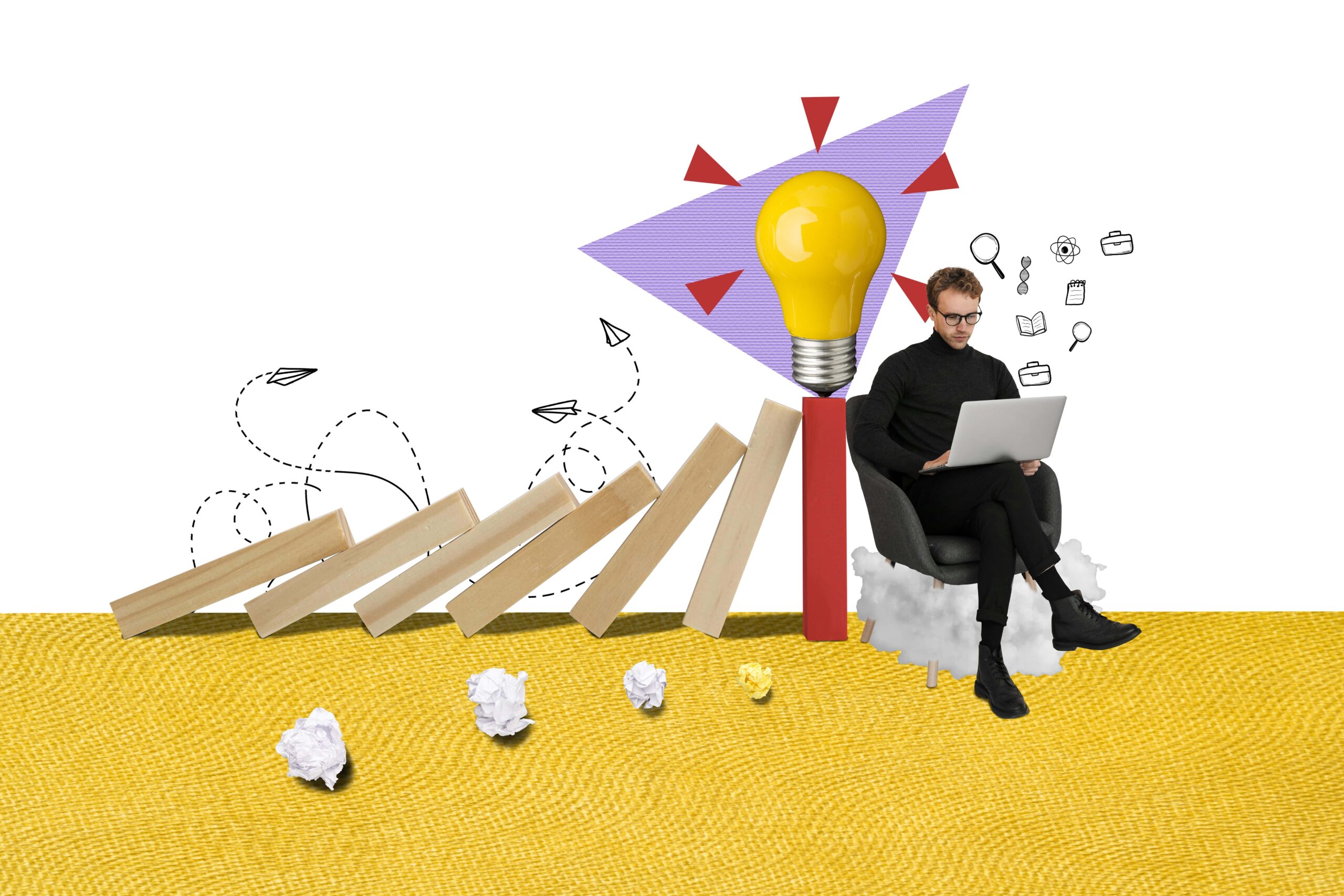 These days, many organizations focus on the bottom line and forget the importance of creativity. They settle for the comfort of the familiar and follow the same old industry rules, copy their rivals, or make small changes to outdated strategies. But daring to be different can change everything for businesses. It can help them create innovative systems, inspire teamwork, connect with customers, and turn problems into possibilities.
Creativity is the secret sauce for business growth.
Brands that grow faster than others tend to have a culture and a system that supports creativity. This means that they value creative ideas as the key to long-term success and foster an environment that promotes risk-taking and teamwork across functions. They also look for employees who can think creatively and solve problems.
So, who can dazzle everyone with creative ideas?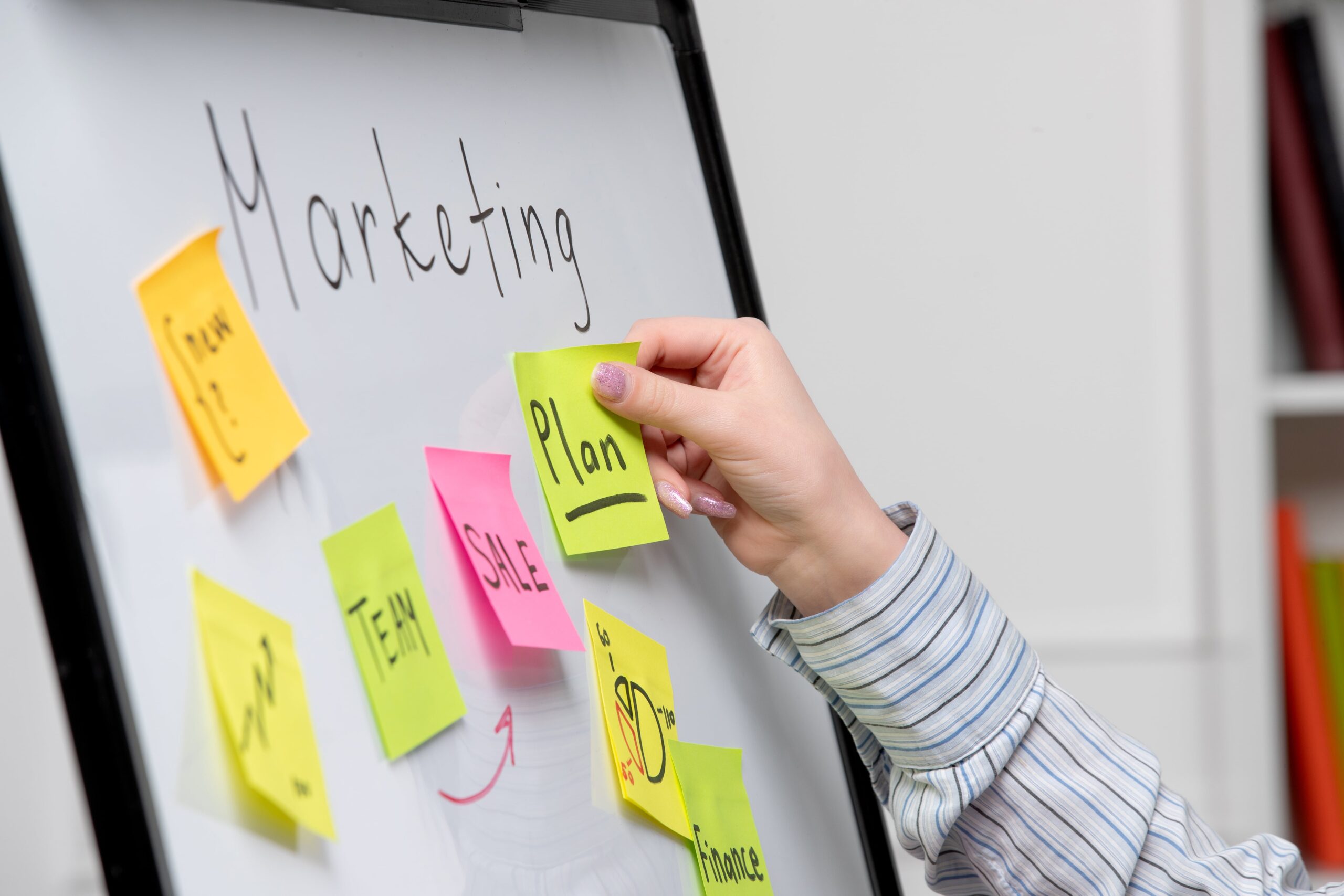 CMOs are the eyes and ears of the customer, so they have a unique advantage in spotting and sparking new ideas throughout the organization. That's why high-growth companies rely more on marketing to drive innovation. CMOs can lead the way in breaking free from the same old routines and finding new and better solutions. 
Here are some strategies they can consider:
Uplift Your Creative Mind:

Gone are the days when creativity was limited to single ads or campaigns. Marketers who think outside the box can unleash innovation across the board, from products and services to experiences that make a brand stand out. Additionally, creativity can assist marketers in engaging their audience emotionally, telling gripping tales, and motivating behaviour. Furthermore, creativity can improve a blog's SEO performance by bringing in more organic traffic, social shares, and backlinks.

Don't Go Solo! Know the Power of Teamwork:

Marketing can pave the way, but innovation needs the nod of all functions. For example, marketing and innovation teams should sync up with sales, operations, and supply chain—because getting new products to market smoothly rests on cross-functional collaboration to pitch, supply, and scale innovation. Cross-functional collaboration can also help to align the vision and goals of different departments, foster a culture of learning and experimentation, and increase customer satisfaction and loyalty.

Think Outside of the Box and Inspire Others:

To think creatively, employees need to feel safe to take risks—but creating that culture takes strong leadership. Leaders who encourage creativity in marketing inspire their teams to generate original and compelling ideas and drive business growth and customer loyalty. 

Go and Act Beyond the Organization

: The world is your creative oyster. Social media creators and influencers are the new allies of brands who want to innovate. Creator partnerships are the next big thing and will probably double in the next year, breaking into sectors that have been reluctant to embrace them, such as life sciences, health care, energy, resources, and industrials.
Forging Stronger Bonds with Creators and Creative Minds 
In today's world, creativity is not a luxury, but a necessity. Creativity can help us solve problems, generate new ideas, and express ourselves in unique ways. But creativity is not something that we can do alone. We need to connect with other creative minds and creators who can inspire us, challenge us, and collaborate with us. By forging stronger bonds with creative minds and creators, we can learn from each other, share our perspectives, and create something greater than ourselves.
To have a better and deeper bonding with other individuals, CMOs can keep certain things in mind and make the process of building a rapport easier. Here are some strategies to know:
Free-Flowing Creativity

: A one-of-a-kind voice makes content creators successful and followers loyal—and brands should encourage them to express themselves freely. Content creation is a form of self-expression that allows people to share their unique perspectives, passions, and talents with the world. Brands should encourage content creators to express themselves freely and authentically, as this can help them build trust, engagement, and loyalty among their audience. By supporting content creators who have a distinctive voice, brands can also benefit from their creativity, influence, and reach.

Establish a Partnership that Resonates with You

: As businesses hunt for creators who click with their crowd, creators seek brands that sync with their fans. We are trying to say that it's a two-way street in the world of content creation. Both parties want to find a match that makes sense and sparks joy. That's why businesses and creators need to do their homework and research each other before they collaborate. They need to determine if they share the same values, vision, and vibe. Only then can they create a partnership that is relevant, rewarding, and remarkable.

Tune Your Goals and Plans

: Creators say that they want to know what they're getting into when they partner with a brand. That means the contract spells out how they're judged, boosted, and paid. Most of the time, brands look at two things to see if the partnership works: more engagement on their channels and more money in their pockets.
To Sum Up
Creativity is not just a skill, but a mindset that can help us solve problems, innovate, and grow. It is the ability to see things differently, to connect the dots, and to generate new ideas. Creativity is not limited to artists or inventors but can be applied to any field or domain. 
OD Works is a place where creative and business talents can work together in a shared environment that empowers the original ideas of your team members.
Creativity is essential for businesses to thrive in the competitive and dynamic world. Creativity can help businesses create value for their customers, differentiate themselves from their competitors, and adapt to changing needs and demands. Creativity can also foster a culture of learning, collaboration, and experimentation within the organization. Therefore, creativity is not a luxury, but a necessity for success. 
As Albert Einstein once said, "Creativity is intelligence having fun." So let's have some fun and unleash our creative potential!
Join OD Works today and discover the benefits of being part of a diverse and dynamic community.