Nine Growth Strategies for E-commerce that You Can't-Miss in 2023!
Nine Growth Strategies for E-commerce that You Can't-Miss in 2023!
In the middle of a global epidemic, e-commerce businesses accomplished unimaginable revenue levels a year prior. Both younger and older consumers abandoned visiting actual stores to shop, choosing instead to make purchases from the convenience of their homes.
The growth of e-commerce has been swift in recent times, and the e-commerce trends observed in 2023 indicate that this surge had a lot more to it. Truth be told, the e-commerce industry has been disrupted in more than one way which has propagated the rapid transformation. That indeed has led to unprecedented competition in the industry. Being more than just a one-time thing, e-commerce has set a bar that brings it to the highlight. Hence, small businesses must adopt new e-commerce techniques and keep up with industry changes to remain competitive. 
So, how prepared is your e-commerce business for scaling up?
Here are 9 smart ways to boost your e-commerce store and achieve your growth goals in 2023. 
Enhance Your Website 
To achieve growth in 2023, you have to nail the basics. Everything else is futile if your site is not ready for business. Clicks are awesome, yes, but can they turn into sales without a website? Of course not!
Kickstart your new business by doing an assessment and following the essential optimization checklist: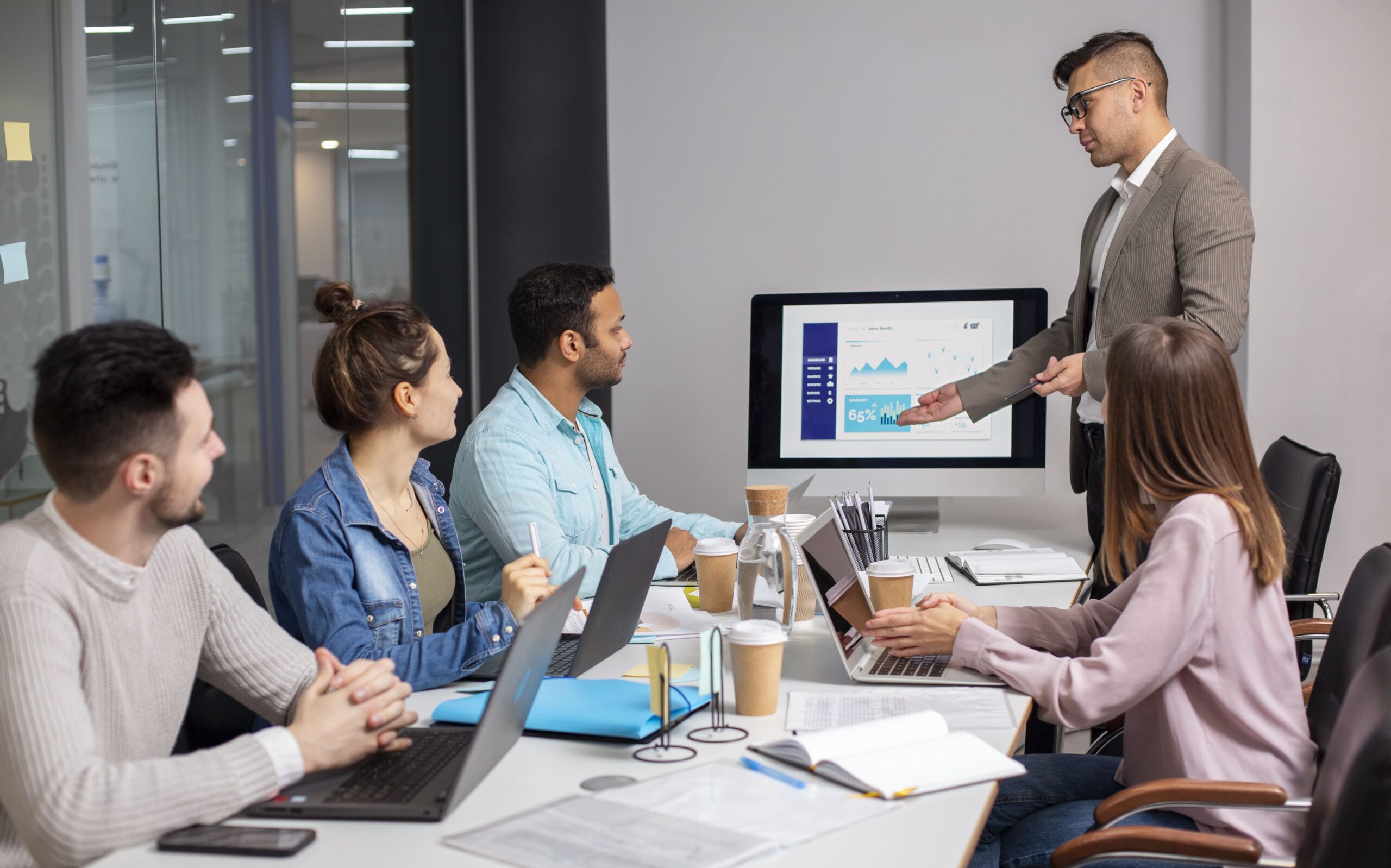 Enhance Your Website
Designing: Amplify your website by collaborating with an outsider to know if your designs are user-friendly and appealing.
SEO Marketing: Boost your Google ranking to build your visibility. 
Scheduling or Meeting Slot: Give your customers an option to book an appointment with you using a scheduling tool like Calendly if they want to learn more about your product.
Chatbot: Incorporate a chatbot feature on your site to engage and earn money right away with live customers. 
Content, Content, and More Content- That's the Winning Formula!
Content, Content, and More Content- That's the Winning Formula!
E-commerce companies face tough competition to shine. The days of writing a few 500-word blogs every now and then are over. You need a holistic approach that combines videos, blogs, podcasts, and paid ads to attract attention. 
To craft exceptional content, businesses have to figure out what their customers are after and produce content that aligns with their tale. A complete e-commerce business plan can help entrepreneurs predict and tackle difficulties and opportunities, preparing them for the dynamic market.
However, creating exceptional content is not enough to succeed in e-commerce. Businesses also need to optimize their content for search engines, social media platforms, and mobile devices. SEO, SMO, and responsive design are essential strategies to increase the visibility and reach of e-commerce content. By applying these techniques, businesses can improve their ranking on search results, generate more traffic and leads, and enhance the user experience.
Elevate Your Social Media Game 
Elevate Your Social Media Game
A lot of e-commerce businesses miss the opportunity to convert social media followers into buyers. They either keep them on the social media platform instead of directing them to the sales site, or they don't have any sales features on their social media platform.
Plan your strategy and use features like live streaming, social media chatbots, and stories to lure customers to your store. You can also benefit from paid promotions and in-app purchases to transform eager-to-buy customers into legitimate buyers.  
Besides attracting and converting customers, e-commerce businesses also need to retain and delight them. Customer loyalty and satisfaction are crucial for long-term success in e-commerce. Businesses can use social media to build relationships with their customers, provide after-sales support, and encourage repeat purchases. Some of the ways to do this are: creating a community, offering rewards and discounts, asking for feedback and reviews, and sharing user-generated content. By doing these, businesses can increase customer retention, advocacy, and word-of-mouth referrals.
Don't Let Your Email List Go Stale!
Don't Let Your Email List Go Stale!
Don't knock email marketing just because it's old-school!
But e-commerce businesses have to be smart about their email lists. It's like throwing money down the drain to send thousands of emails when only hundreds are helpful.
Ring in about your business with a splash by sending a short poll to your email list. Learn what products or services they are hungry for and what information they are eager to know. 
It is a savvy way to confirm which email addresses are still active and break down the data for fantastic marketing campaigns.
Moreover, after sending the poll, you can segment your email list based on the responses and preferences of your customers. This will help you create personalized and relevant email campaigns that cater to their needs and interests.
You can also use email marketing to showcase your products or services, share valuable content, offer discounts or incentives, and build trust and credibility. By doing this, you can increase your open rates, click-through rates, conversions, and sales.
Stand Out from the Crowd by Building a Niche Brand 
Stand Out from the Crowd by Building a Niche Brand
The ultimate goal for any business is brand building. But in today's world, it's a do-or-die situation for e-commerce businesses to create a brand.
Local brands are the stars in the world of niche brands. They appeal to the growing social consciousness of customers. These customers appreciate their vision, drive, or purpose and don't mind paying more for them. 
Local brands have a competitive edge over global brands in the niche market. They can offer more personalized, authentic, and sustainable products or services that cater to the specific needs and preferences of their customers. They can also build stronger relationships with their customers and communities, creating loyalty and trust.
Xpand Your Horizons 
The pandemic boosted global e-commerce sales and introduced international customers to the products of smaller e-commerce businesses. The growth rate may slow down, but the world is still their oyster.
So, don't limit yourself to your local market. There's a whole world out there waiting for you and your products or services! You never know, maybe you have a fan base in some other country.
Also, to expand your e-commerce business to the global market, you need to consider some factors such as language, culture, currency, shipping, and regulations. You can use tools and services that help you translate your website, accept multiple payment methods, calculate taxes and duties, and deliver your products efficiently and safely. 
You can also research the best platforms and channels to market your products or services in different countries and regions. By doing this, you can reach new customers, increase your brand awareness, and grow your revenue.
Give Your Store A Mobile Makeover
Who isn't shopping on their phones these days? Customers love to buy online! Hence, it becomes a necessary step to optimize your business for mobile devices. 
Building a web application can be a very helpful step when it comes to this. A web application will definitely boost your business's performance. It can speed up your loading time and enable your customers to access their browsing history offline. 
A web application can also improve your customer experience and engagement. It can offer more personalized, authentic, and interactive features that cater to the specific needs and preferences of your customers. It can also build stronger relationships with your customers and communities, creating loyalty and trust. A web application is a great way to optimize your business for mobile devices and stand out from the competition.
Boost Your Sales With Timers 
Make your promotions more compelling with a countdown timer. You can display them on your popups, top banners, email campaigns, text messages, and push notifications.
A countdown timer can also help you increase your conversion rate. By showing your customers how much time they have left to take advantage of your deal or promotion, you can encourage them to act quickly and complete their purchase. A countdown timer can also create a sense of scarcity and exclusivity, which can make your offer more appealing.

Make Your Customers Smile on Their Birthdays
There's nothing like a personalized birthday greeting from your favorite brand. Sending Happy Birthday emails is common in the e-commerce industry, but you can go further and show your customers a social media ad on their special day.
A social media ad on their birthday can make your customers feel valued and appreciated. You can use this opportunity to offer them a special discount, a free gift, or a personalized recommendation. This can increase your customer loyalty, retention, and revenue. A birthday ad can also help you stand out from the crowd and show your customers that you care about them as individuals.
To Sum Up
Customer experience is the key to e-commerce success for small businesses in today's world and beyond. A user-friendly interface and a smooth checkout process can make your customers happy and loyal. Plus, you can boost your growth by using smart hacks for e-commerce, such as leveraging social media and email marketing, improving your checkout experience, and targeting a more specific niche to attract high-quality traffic and sales to your online store.
The future is bright for e-commerce businesses that are ready to embrace the latest trends and technology. Make sure your site is fast and user-friendly, your checkout process is smooth and secure, and your marketing tactics are smart and effective. With these growth hacks, you can welcome the wave of new customers and take your business to the next level in the coming decade!