Achieve targeted brand recognition, generate leads, and boost revenue through Performance Paid Media
With the Right-fit Performance Marketing Agency, transform buyer intent into a thriving sales pipeline, including SQLs, demonstrations, and trial conversions.
Work with an Agency that keeps your customer's needs at the forefront backed by data, and delivers impeccable performance
Our reliable Performance Marketing Agencies come with a proven record of making your customers the focal point of every strategy, campaign, and decision. With the help of ODWorks, you can combine deep customer insights with cutting-edge analytics. And uncover the hidden patterns and preferences that drive engagement and conversions. Be it boosting conversion rates, maximizing ROI, or enhancing customer retention, the vetted agencies on ODWorks, implement data-driven strategies to ensure that every campaign is a resounding success.
Harness the Power of 'Buyer Intent' And Convert Your Paid Media Pipeline into a Sales Engine
When you collaborate with the Right-fit Performance Marketing Agency through ODWorks, you not only see leads but experience the flow of new customers. Our agencies decode the buyer intent and implement firmographic + demographic targeting as per your needs, across paid media. The unique approach ensures your business objectives are achieved, with help of seamless integration of advertising from top to the bottom funnel.
Drive Demand & attract motivated buyers while
Influencing prospects during the Buying Journey
Drive the momentum of your business by capturing high-intent buyers through the implementation of meticulously crafted strategic paid media campaigns. Our Performance Marketing Agencies target and engage potential customers who are actively seeking your products or services, ensuring that every marketing dollar is invested with precision. By harnessing the power of data-driven strategies and precise audience targeting, they not only capture immediate conversions but also lay the foundation for sustained growth. With our experts, you can fuel the engine of your business's expansion and secure a competitive edge in your industry.
Here are 6 reasons why your Performance
Marketing is bound to soar with ODWorks
"ODWorks has truly transformed our digital presence. They helped us find a performance marketing agency that has catapulted our online visibility, resulting in a significant boost in conversions. The agency's data-driven approach and strategic insights have been invaluable to our business."
They helped us shortlist our performance marketing agency within 36 hours. And their expertise in optimizing our campaigns has led to a remarkable increase in ROI. The results speak for themselves, and we're excited to continue working with them."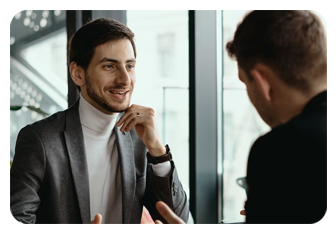 Our performance marketing agency not only drove consistent growth but also saved us valuable time and resources. We highly recommend ODWorks to anyone looking to elevate their digital marketing efforts by finding a Right-fit agency, within budget.
Post
Start by posting your requirement.
Match
Connect with the ones who meet your requirements.
Select & Evaluate
Make informed decision and onboard.
Get Project Delivery
Manage, track, and control project delivery to completion.
Pay
After satisfying project delivery, release payment.
Procure services on demand, whenever you need them,
wherever you need them from anything to everything.
Creative Works
Product Works
Marketing Works
3D
3D Game Development
Animated Video
Architectural Design
Audio Mixing
Audio Production
Audiovisual Production
Canvas Design
Casting
Commercial Video
Production
Conceptual Design
Content Strategy
Corporate Photography
Corporate Video
Ergonomy (UX/UI)
Graphic Design
Graphic Identity
Motion Design
Photography
Video Production
2D Game Development
Application Modernization
Appy Pie Development
Artificial Intelligence
ASP.NET Development
Beta Testing
Big Commerce Development
Big Data Marketing
E-Commerce
Game Development
Innovation
Mobile App
Product Management
Software Development
Web Analytics/Big Data
Web Application
Website Creation
Advertising
Branding & Positioning
Community Management
Copywriting
Digital Strategy
mail Marketing
Event
Growth Marketing
Influencer Marketing
Marketing
Media Planning
Online Advertising
Outdoor Advertising
Print
Public Relations (PR)
SEO
Social Media