Work with the Right-fit Ecommerce Agency and Acquire Customers by transform buying intent into Sales
Leverage ODWorks and Maximize Your Business Potential
Join XYZ Number of Growth Driven Companies
that are benefitting from a Data Rich Intelligent Decision Making and ROI Driven Approach
Supercharge Your Ecommerce Marketing with Simple, Intuitive, and Automated Collaboration Platform
E-commerce enterprises need to evaluate comprehensive metrics to make well-informed choices. By utilizing our automated platform, you can gain deeper insights into your customer base, make intelligent marketing decisions. Our vetted agencies are adept at creating and executing targeted campaigns to accelerate growth for your eCommerce business
Build Your Brand, Create awareness, and generate revenue.
We help you with the right fit ecommerce marketing agencies that are driven by your success. Work with the right growth partners who base their efforts on deep persona modeling, TAM, intelligent budget allocation to harness buying intent into a streamlined pipeline. Let them help you understand your customers better at every stage be it Add to cart or checkout and deliver a seamless experience.
Let Our Agencies help you
so you can focus on what's more important
With ODWorks, you can make intelligent decisions in no time backed by real-time data. The platform provides you automated reports and lets you track progress at every step. Collect insights at every stage of the sales funnel and maximize results.
Here are 6 reasons why your Performance
Marketing is bound to soar with ODWorks
423% Increase in Traffic and Daily Website Visitors
The seamless collaboration tools ensured we were always on the same page with our agency and their ROI-driven approach delivered exceptional profitability, and the lightning-fast turnaround time exceeded our expectations.
A Staggering Increase in
Sales by 78%
Thanks to ODWorks Platform, our Ecommerce Marketing saw incredible results. The Platform makes it easier to access and receive all the campaign related information and metrics on the go, which translates to smart decision making in no time.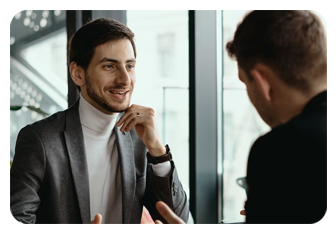 A Phenomenal User Acquisition
And App Downloads in Numbers
ODWorks Platform's Ecommerce Marketing solution is a game-changer. They helped us find an agency that unleashed the real potential of our ecommerce business. Saved us a hell lot of time on to and fro, instead we could utilize that time and resources towards scaling with speed.
Post
Start by posting your requirement.
Match
Connect with the ones who meet your requirements.
Select & Evaluate
Make informed decision and onboard.
Get Project Delivery
Manage, track, and control project delivery to completion.
Pay
After satisfying project delivery, release payment.
Procure services on demand, whenever you need them,
wherever you need them from anything to everything.
Creative Works
Product Works
Marketing Works
3D
3D Game Development
Animated Video
Architectural Design
Audio Mixing
Audio Production
Audiovisual Production
Canvas Design
Casting
Commercial Video
Production
Conceptual Design
Content Strategy
Corporate Photography
Corporate Video
Ergonomy (UX/UI)
Graphic Design
Graphic Identity
Motion Design
Photography
Video Production
2D Game Development
Application Modernization
Appy Pie Development
Artificial Intelligence
ASP.NET Development
Beta Testing
Big Commerce Development
Big Data Marketing
E-Commerce
Game Development
Innovation
Mobile App
Product Management
Software Development
Web Analytics/Big Data
Web Application
Website Creation
Advertising
Branding & Positioning
Community Management
Copywriting
Digital Strategy
mail Marketing
Event
Growth Marketing
Influencer Marketing
Marketing
Media Planning
Online Advertising
Outdoor Advertising
Print
Public Relations (PR)
SEO
Social Media